Whole-Body Workout
It's lightweight and portable workout equipment to perform gym, yoga, mobility, or resistance training at home. Easily and Safely tone and tighten your waist, leg, and arm, relaxing your shoulder. It can be used for any type of resistance training, e.g. for exercising back, legs, abdomen, thighs, waist, arms, yoga, and fitness classes. It help to improve body stretchability and mobility.
Durable Environmental Friendly Material
It's made of EVA + TPE environmentally friendly foam, high-quality tube glue, soft pedal, non-slip handle, soft foamed handles for protection, 4 tubes for high tensile strength, and good elasticity.
Lightweight & Portable
This Fitness Yoga Tension Pull is lightweight and portable, it only takes up a little space. You can use it to perform exercise easily at the home, office, and outdoors.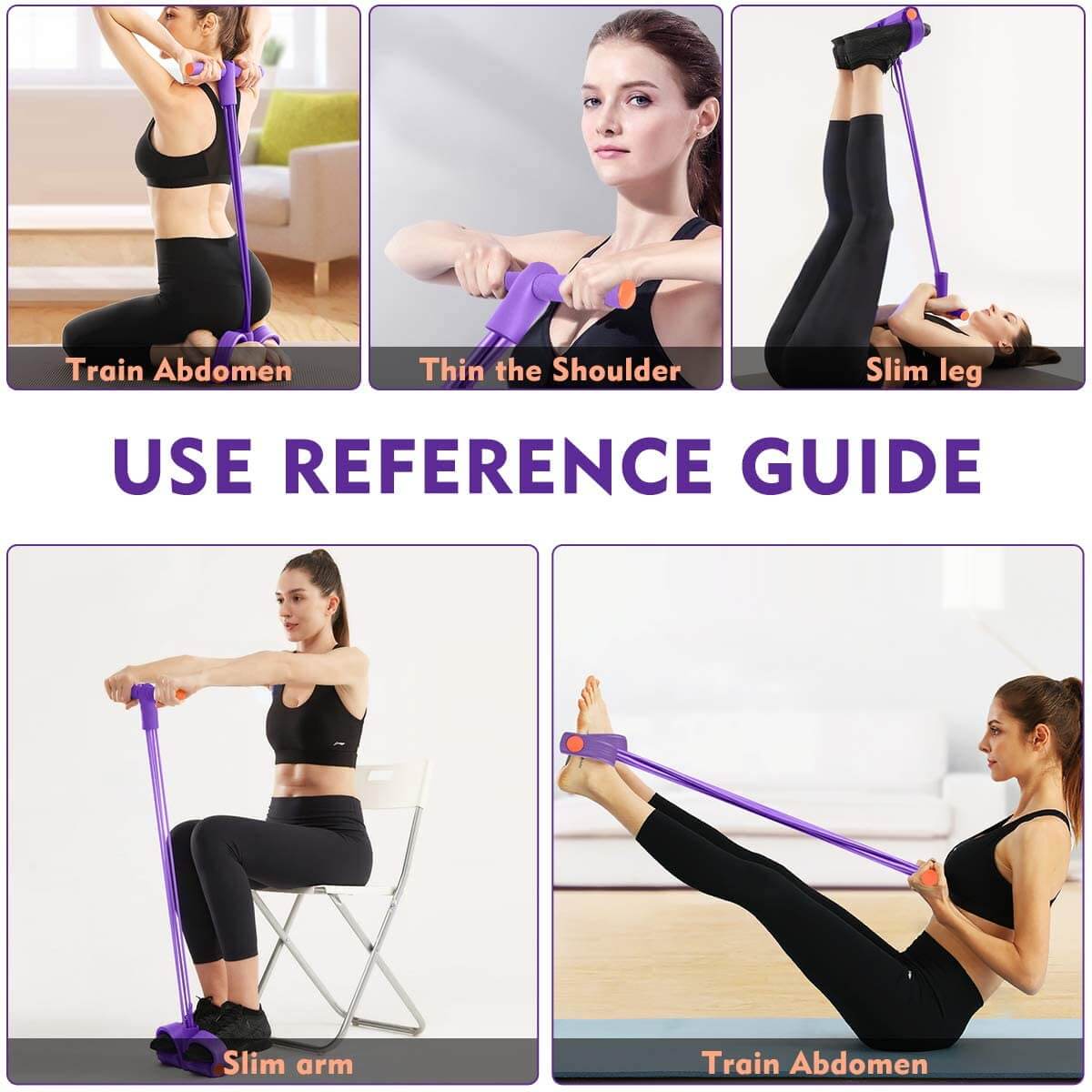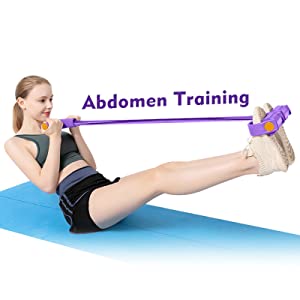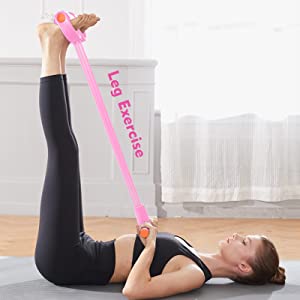 Caution!!!
This Fitness Yoga Tension Band is suitable for stretching and soothing, not suitable for violent stretching.
Before using this product, please make sure that the foot pedal has fixed the feet firmly and keep the foot pedal from the ground. Check if the handle is loose, if it is loose, please do not start moving.
In order to avoid damage, the stretch length of this product should not exceed 2.5 times under normal conditions (1.5M).
Children, please use under parental supervision